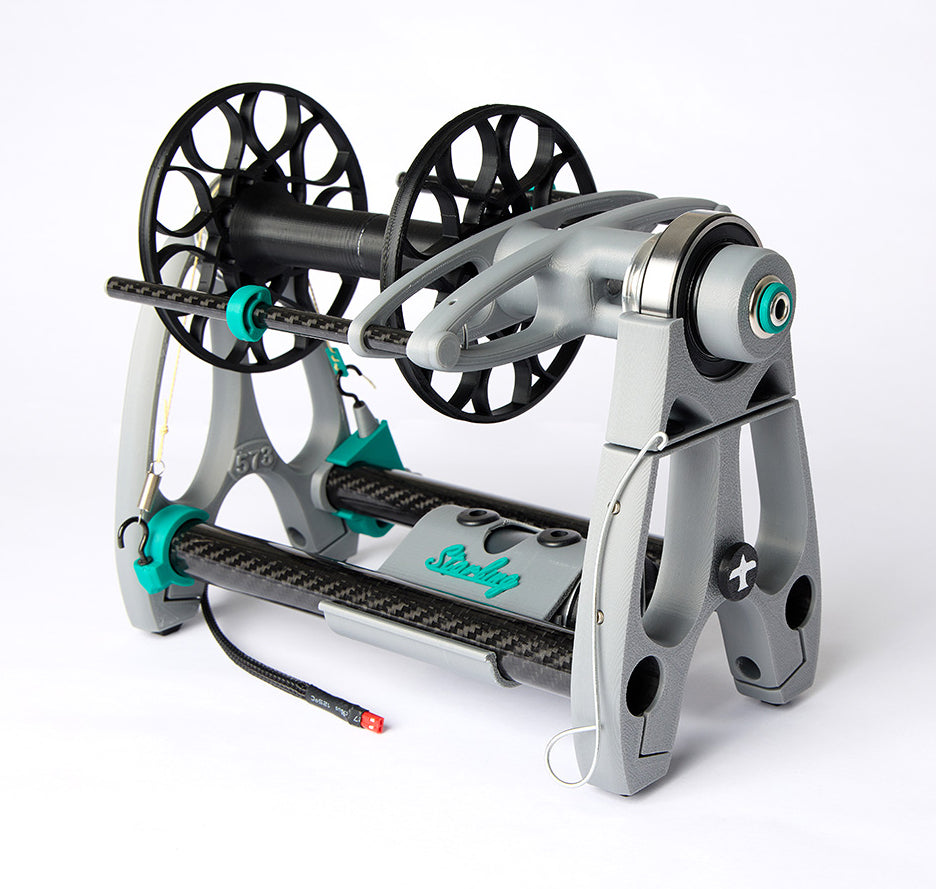 Starling V3/V3FP
Made from carbon fiber and 3D printed ABS plastic, the Starling is a light Scotch or Irish tensioned electric spinning wheel that is optimized for finer weights and higher speeds. With its large motor and bobbin capacity, it is a powerful platform capable of a wide range of spinning tasks. Starling V3FP is the perfect "all around" spinning wheel. Capable of over 2150 rpm, yet Starling is just as comfortable walking and jogging from 300-900 rpm. Swap from Scotch to Irish quickly, when your project needs the extra take up that Irish offers... or use Scotch to keep tension low for the finest yarns. 
Cost Breakdown


Starling V3FP* (without the speed controller) - $950
Speed Controller (A Daedalus Speed Controller or Magpie Speed Controller is required to run the wheel) - $125
Starling V3 Bobbin 3 pack (your color choice and pattern) - $125




*Starling V3FP price includes your choice of custom trim color. Comes with 3 all black Helios pattern bobbins but you may purchase additional bobbin sets in the color and pattern of your choosing.

What's Included with Starling V3FP

Starling V3FP
3 Black Helios pattern bobbins with aluminum brake drums
Orifice hook
Speed Controller extension cord
Spares Kit  (1 rear bearing, 2 rubber grommets, 1 cinch, 1 spring, 2 flyer o-rings, 1 small axle o-ring, 1 drive belt, and Kevlar tension cord)
15V DC Power Supply
Manual

​

*Speed Controller is required but must be purchased separately if you do not already have one for a Daedalus E-Spinner. Speed Controllers are $125.

Daedalus Spinning Wheels LLC and Spotted Ewe Fibers LLC will not
be responsible for any damage or injury incurred from using third party
components